Friday, August 7, 2009
This is from June, but still a pretty good article on the American Outlaws:
http://journalstar.com/sports/article_c17e26e8-6339-5e6a-af9a-a8e61f2c6d64.html#blogcomments
Posted by

Connor Walsh
at 8:25 PM
No comments:


Bob Bradley FINALLY released his choices for the August 12 match-up vs. Mexico at Azteca Stadium:
Goalkeepers- Tim Howard (Everton), Brad Guzan (Aston Villa)
Defenders- Oguchi Onyewu (AC Milan), Carlos Bocanegra (Rennes), Jay DeMerit (Watford), Jonathan Spector (West Ham United), Steve Cherundolo (Hannover 96), Chad Marshall (Columbus Crew), Jonathan Bornstein (Chivas USA)
Midfielders- Landon Donovan (LA Galaxy), Clint Dempsey (Fulham), Michael Bradley (Borussia Moenchengladbach), Ricardo Clark (Houston Dynamo), Benny Feilhaber (AGF Aarhus), Jose Francisco Torres (Pachuca), Stuart Holden (Houston Dynamo)
Forwards
- Jozy Altidore (Hull City), Charlie Davies (Sochaux), Brian Ching (Houston Dynamo), Conor Casey (Colorado Rapids)
Probably the best roster we can bring at the moment, but there are a few surprises amongst the names, with Chad Marshall, Stuart Holden, and Conor Casey all receiving call-ups. Casey's has to be the most mind-boggling, as he has never scored for the National team, and hasn't scored for his club since May. Gold Cup stand-outs Stuart Holden and Chad Marshall get the nod over veterans like Damarcus Beasley and Danny Califf. I don't expect any of the three to play a major part in the match and I fully expect Bob Bradley to go with the same starting 11 that faced Spain in the semi-final of the 2009 Confederations Cup. For anyone who doesn't remember, here was the 11 from that day:
-------------------Howard
Spector-----DeMerit-----Onyewu-----Bocanegra
-------------Bradley------Clark
Dempsey------------------------------Donovan
-------------Altidore-----Davies
Bob Bradley's love of lumbering, non-factor target forwards needs to end NOW. Brian Ching and Conor Casey might be good in MLS, but on the full international stage neither will be effective. The Davies and Altidore pairing is the one that beat Egypt and Spain. Ching and Arnaud lost 5-0 to Mexico's B team just a couple weeks ago. Without Rafa Marquez, Mexico's back line will be without its leader, and Altidore and Davies can take full advantage of that. Clark and Bradley give the US plenty of defensive bite in the center of the field and Donovan and Dempsey will provide good speed and influence off the flanks. I'm surprised at the exclusion of DaMarcus Beasley, Eddie Johnson, and Heath Pearce, but I suppose with Beasley and Johnson fighting for roster spots with their clubs and Pearce searching for a club, that would be the reason. Only 18 will dress for the match, and I expect Casey and Bornstein as the odd ones out. which will leave us with these subs:
Guzan
Cherundolo
Marshall
Feilhaber
Torres
Holden
Ching
This is the best chance the US will have at beating Mexico wear the US has never won. If it happens, Mexico will find themselves in a hell of a predicament as far as World Cup Qualifying goes. You know what they say, pay back is a five letter word.
Posted by

Connor Walsh
at 5:11 PM
No comments:


Thursday, August 6, 2009
Last weekends MLS results:
Saturday Games:
Toronto FC 1, New England Revolution 1
Houston Dynamo 4, DC United 3
FC Dallas 6, Kansas City Wizards 0
Chicago Fire 1, Real Salt Lake 0
Columbus Crew 1, Colorado Rapids 0
FC Barcelona 2, LA Galaxy 1
Sunday Game:
San Jose Earthquakes 4, Seattle Sounders FC 0
Wednesday Game:
FC Barcelona 4, Seattle Sounders FC 0
Tonights match is the Texas Derby:
Houston Dynamo @ FC Dallas - 8:30pm EST MLS Direct Kick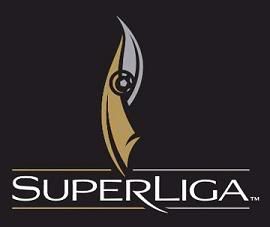 Wednesday nights Superliga 2009 final left MLS side Chicago Fire without a trophy. After finishing 1-1 after regulation and extra-time Tigres UANL won 4-3 on penalties.
Posted by

Connor Walsh
at 7:18 PM
No comments:


ESPN's Wayne Drehs chronicles the U.S. Men and their summer of history. Its a terrific read and offers plenty of images and videos. Here is the link:

http://sports.espn.go.com/espn/eticket/story?page=usworldcup
Posted by

Connor Walsh
at 7:11 PM
No comments:


Jozy Altidore's twitter account gave it away when he said his first game would be against Chelsea. Altidore was unveiled at Hull City today AND was given the No. 9 shirt. This surely means he will start and get plenty of playing time. The full season loan with an option to buy I'm sure will be exercised as I expect Jozy to score more than 10 goals in all competitions. Villarreal was thought to be high on the youngster but with a coaching change and Jozy in need of a club where he will play consistently, Hull City is a win/win for Jozy.
From our friend Greg Seltzer at No Short Corners:
My

Freddy Adu

list is down to five. Several of the club sources admitted they would be interested (to varying degrees) were it not for the Eredivisie mandatory minimum salary for non-EU players (last time I checked, it was a shade under 500K Euros/season). I really do believe one of these Dutch clubs will feel strongly enough that they can polish the diamond - and there's nothing these people love more than a bargain find.

Meanwhile,

Heath Pearce

's Eredivisie option has sailed, for now at least. At one time, Vitesse were preparing a bid, preparing a bid, preparing a bid... and then never did. But don't feel too bad for the U.S. left back, who still has a Swiss topper, a Danish club and a 2.Bundesliga team continuing longstanding interest.Look for this situation to reach a conclusion next week. We hope.
One guy who is getting a real Vitesse shot is U.S. U-17 forward

Jack McInerney

, who began a trial with the club's youth set-up on Tuesday. I have been told he will be there a week and I have been told the stay will be 10 days, so that one I'm not certain about. I've been trying to get technical director Marc van Hintum on the phone for a week and haven't had any luck.
Sal Zizzo

's Fortuna Düsseldorf loan move is now off and he is training with Hannover 96. At this time, it looks like he will remain a Red until at least January. The good news is that the heart abnormality found in his Fortuna medical does not seem to be something that will keep him from playing or endanger his life.

I'm hearing there could be a quick decision on

Bryan Arguez

at Charleroi. That can be either very good or very bad news.
I highly doubt

Michael Bradley

will be moving back to the Eredivisie, as has been rumoured. I was told by a birdie that PSV Eindhoven called 'Gladbach about Michael Bradley and that the Foals named a nasty number: 12 million. Unless Ibrahim Affelay is sold, the Farmers probably won't be throwing that kind of seed around to replace Edison Mendez. Most importantly, Bradley is a starter in the Bundesliga and I can't imagine him trading back leagues in a World Cup year if he doesn't have to.
Posted by

Connor Walsh
at 6:51 PM
No comments:


Monday, August 3, 2009
Some quick hits for everyone today:
PSV Eindhoven and Feyenoord are eyeing Michael Bradley, but would young Bradley ever return to the Eredivisie? I highly doubt it because he's getting a lot of playing time in a better league.

Freddy Adu was told by his Benfica manager that he was no longer needed at the club, and has mentioned Holland as a very possible destination. Our friend Greg Seltzer at noshortcorners.com says that highly rumored NAC Breda in not in the mix for him, but several clubs are interested.
Hertha Berlin midfielder Bryan Arguez is on trial with Belgian club Charleroi.
Rumors now have Fulham and Hull City as interested in taking Jozy Altidore on loan from Villarreal.

Posted by

Connor Walsh
at 9:53 PM
No comments: